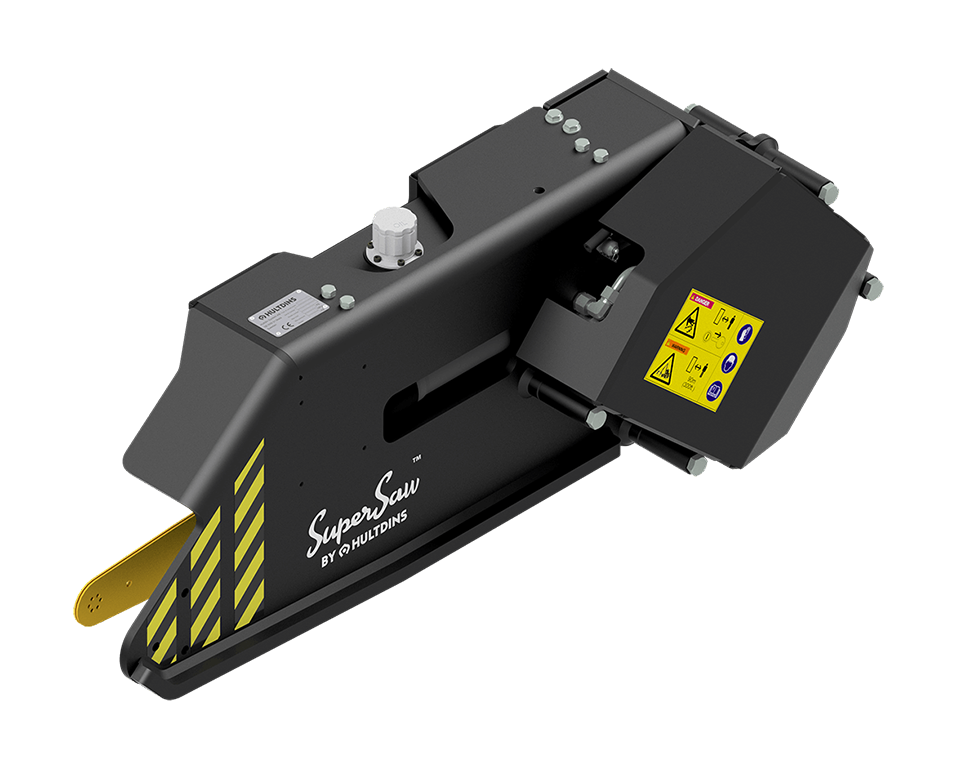 SB Models
Suitable for demanding applications, our SuperSaw series are the most powerful grapple saws on the market. Combine a SuperSaw with our Woodrake Power Grapple (BPG-WR Series) or Log Grapple (BLG Series) for a superior sawing experience.
Robust and offers high performance.
Easy to handle.
Five different models available to meet your unique needs.
The SuperSaw 555S is the most powerful grapple saw with a .404 chain. Robust and high performing, yet still easy to handle. The SuperSaw 650S is a powerful 3/4" grapple saw. The 650S includes the advanced SuperCut 300 saw unit and is suitable for demanding applications such as excavator and log loader use.
TECHNICAL SPECIFICATIONS
COMPATIBILITY
Excavators and material handlers.
Options
Available in five different models to meet your unique needs.