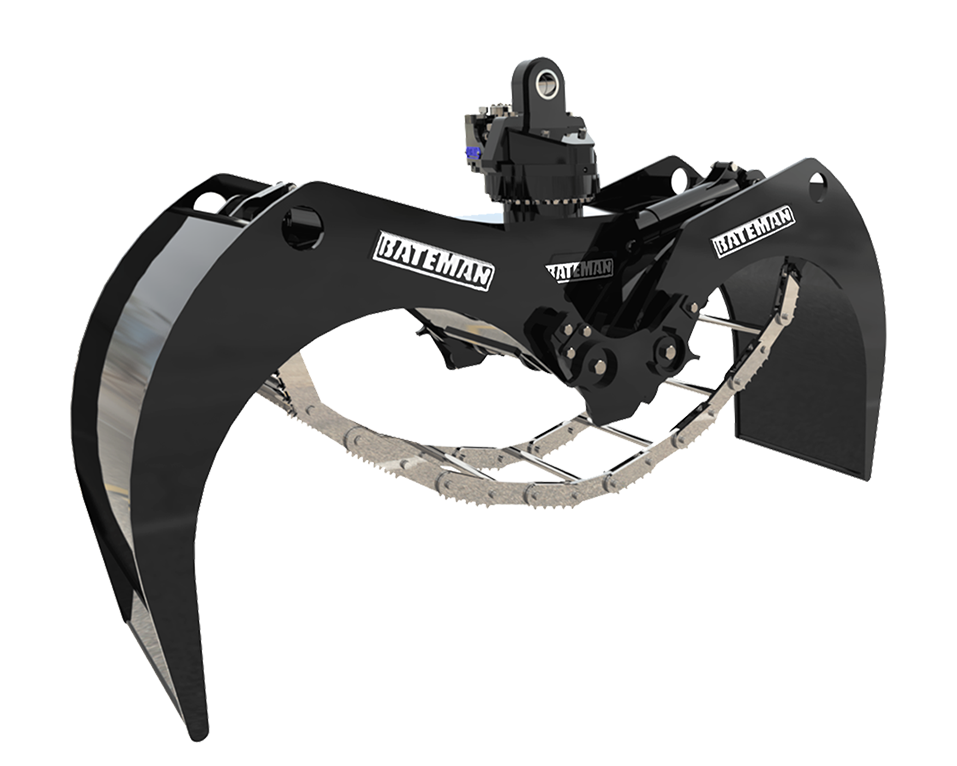 BPWG Models
Perfect for handling and piling short wood, the BATEMAN Pulpwood Grapple is designed to be durable and low maintenance to reduce downtime.
Durable. High Performing.
Low Maintenance.
Designed for bulk handling of short wood at wood processing facilities. Durable, exceptional performance, and low maintenance, reducing your downtime. Synchronized jaw with optional butt plates and chain
TECHNICAL SPECIFICATIONS
COMPATIBILITY
Request Quote To Find The Right Forestry Pulpwood Grapple For Your Material Handler Or Excavator!
Options
Features synchronized jaw with optional butt plates and chain, as well as bolt on edges