Level Cut Clamshell Bucket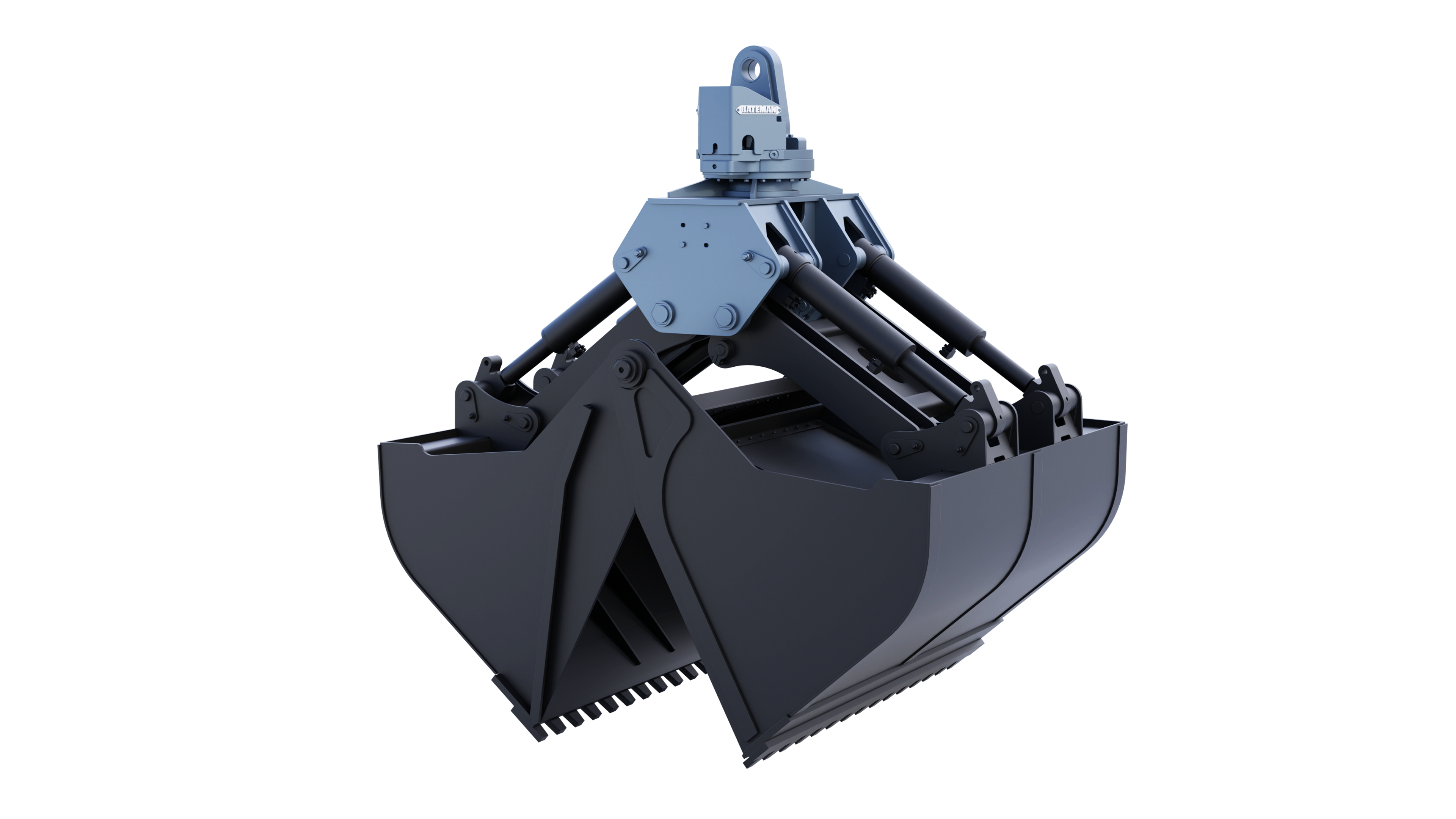 BLCC Models
The Bateman Level-Cut Clamshell Bucket Was Designed To Allow Operators To Dredge The Bottom Of Waterways. This Specific Clamshell Bucket Plays An Essential Role In Keeping Seaway Regions Open To Vessel Traffic By Helping Maintain Water Depths So That Ships Can Travel Safely.
Designed For Dredging Where a Precise "Level Cut" Is Required.
Reinforced Bucket Design For Maximum Strength.
Purpose-Built To Remove Sediment Only.
Custom Configurations Available.
What Makes This Clamshell Bucket So Special? The Bowls Are Designed To Extract a Specific Amount Of Sediment From The Bottom Of Bodies Of Water, All While Leaving a Flush Surface To Save Operators Time & Money.
TECHNICAL SPECIFICATIONS
| Model | BLCCS3-500 |
| --- | --- |
| Deck Area (m² / ft²) | 81 (7.5) |
| Capacity yd³ (m³) | 5 / 3.8 |
| Cylinder Bore inch (mm) | 4 (101.6) |
| Max. Cylinder Pressure PSI bar) | 5,000 (345) |
| Weight lbs (kg) | 11,300 (5,896) |
COMPATIBILITY
Request Quote To Find The Right Port Level-Cut Clamshell Bucket/Grapple For Your Material Handler Or Excavator!
Options
Custom Bucket Designs Available Upon Request.