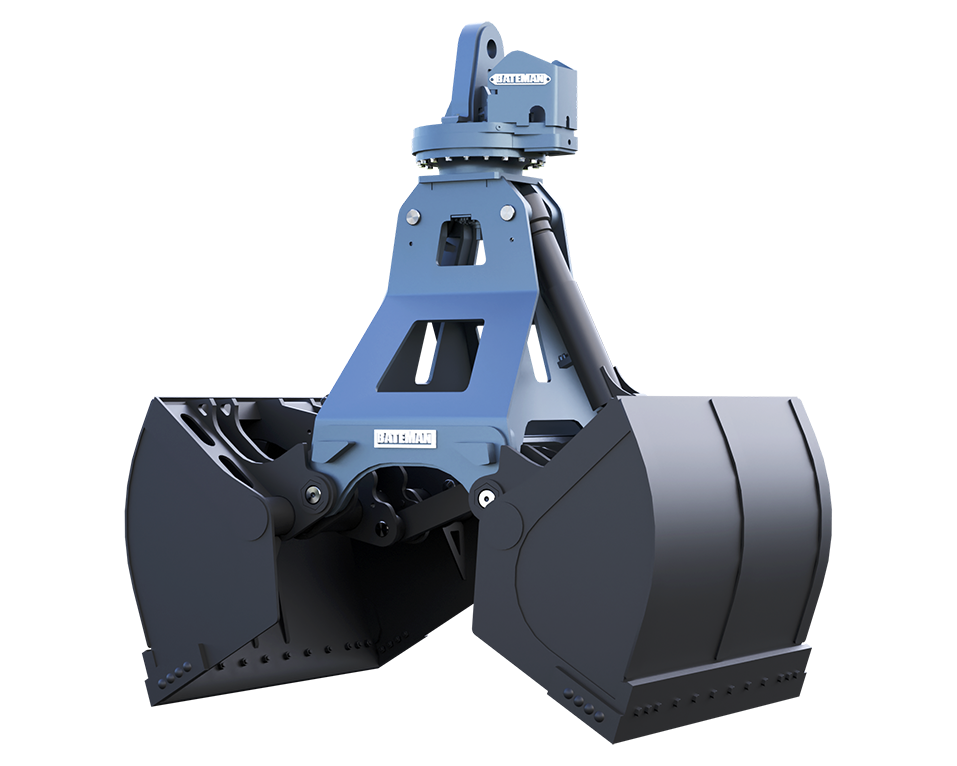 Hydraulic Clamshell Bucket
Bateman Clamshell Buckets provide the best solution for loading, re-handling & digging. Our Hydraulic Clamshell Buckets come in light, medium & heavy-duty models with either open or closed back designs.
Heavy-duty bearing rotators.
360 degrees of continuous rotation.
High-abrasion resistant alloy steel on leading edges.
Bolt-on edges for extra wear protection.
Ideal for coal, iron & grain handling.
Bateman Clamshell Buckets have been serving the needs in the port industry for decades. We have continued to innovate our product to improve production rate & reduce downtime for our customers. Bateman Clamshell Grab is your go-to port handling attachment! Built to outlast the competition.
Industry applications: Loading & unloading raw materials, stevedoring etc. Variations of product name: Clam Bucket, Grab Bucket & Crane Bucket. Request Custom Clamshell Bucket Designs for Specific Applications.
TECHNICAL SPECIFICATIONS
COMPATIBILITY
Sennebogen Material Handlers.
Liebherr Material Handlers.
Excavator Clamshell Buckets.
Clamshell Bucket for Cranes.
Request quote to find the right port Clamshell Bucket for your material handler or excavator!
Options
Custom Clamshell Bucket designs available to fit your needs.
Optional bolt on edges for extra wear protection.
Link extensions & under water buckets with rotation available.